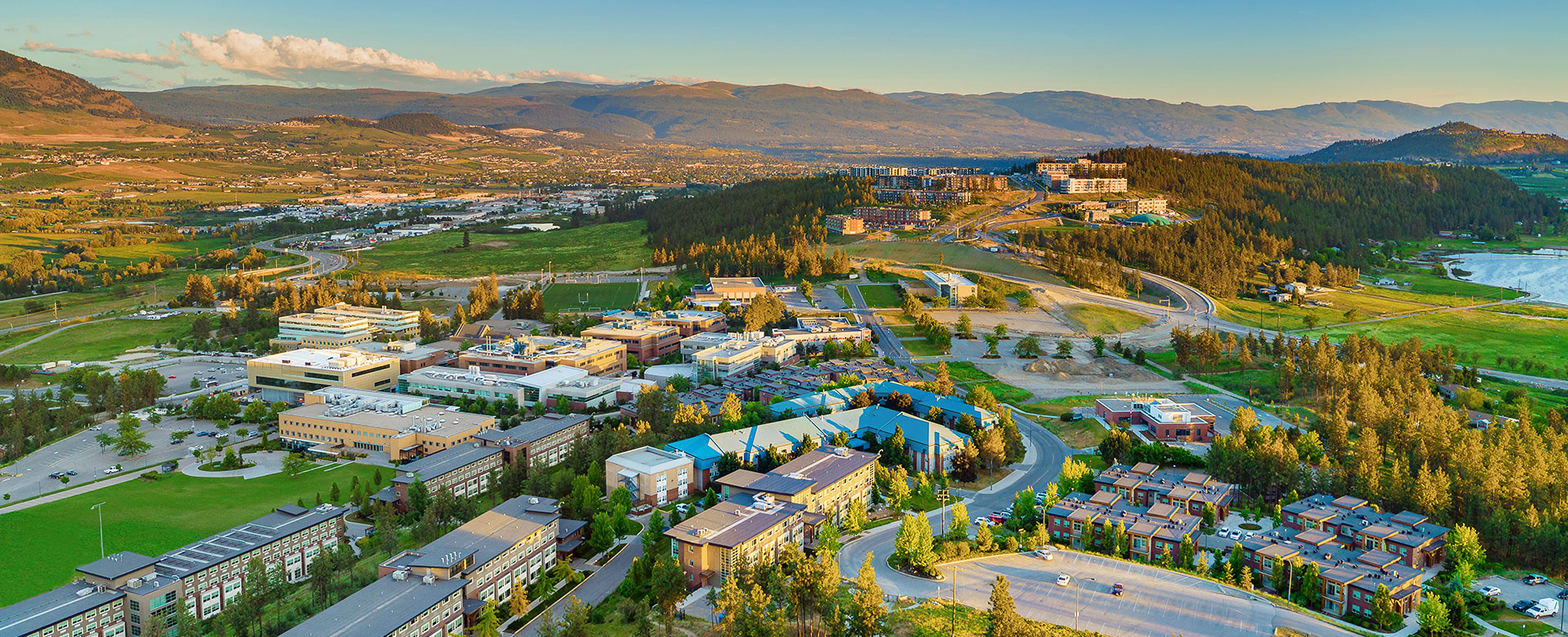 Eminence Clusters of Research Excellence announced for 2022/23
This year's newly funded Clusters of Research Excellence showcase UBC Okanagan's commitment to a greener future.
Funded through the Office of the Vice-Principal, Research and Innovation's Eminence Program, Clusters of Research Excellence are interdisciplinary teams of researchers that focus on addressing complex societal problems beyond traditional disciplinary boundaries.
After a tight competition, four teams were chosen for the Clusters of Research Excellence program:
Battery Innovation, led Dr. Jian Liu, will work to design and manufacture sustainable solid-state batteries that have more power capacity packed into smaller, safer designs. By exploring the environmental, economic and social impacts as well as local supply chain feasibility, the cluster will work to accelerate Canada's transition to net-zero emissions.
Living with Wildfire, led by Dr. Greg Garrard and Dr. Mathieu Bourbonnais, is collaborating to better understand wildfire in the BC Interior, contrasting the millennia of Indigenous land management with more recent settler-colonial fire suppression. With interdisciplinary research ranging from wildfire imagery to the impact of fire on biodiversity, the team will explore better ways of living with wildfire in the uniquely fire-prone landscape of the Thompson-Okanagan.
Build Better, led by Dr. Lisa Tobber and Dr. Solomon Tesfamariam, is researching how to improve reinforced concrete for tall, high-density housing to alleviate the lack of affordable and available housing in Canada and globally. The team will coordinate with stakeholders from real-estate developers to regulatory officials for housing that is not just sustainable, but also resilient to disasters like earthquake and wildfire.
Solar Energy for Net Zero, led by Dr. Alexander R. Uhl and Dr. Robert Godin, is developing solutions to harness, convert and store the sun's abundant energy. By identifying low-cost materials, advancing devices for light-generated electricity and solar fuels, and examining power grid challenges for solar energy integration, the team aims to reduce greenhouse gases with the adoption of solar energy.
"In a cohort of strong applications, these projects stood out for their innovation and potential to harness UBCO research capacity," said Dr. Phil Barker, Vice-Principal and Associate Vice-President, Research and Innovation. "These four new research clusters showcase UBC Okanagan's growing leadership in sustainability. Challenges around climate change are complex and require interdisciplinary solutions that UBC Okanagan is positioned to offer. We look forward to seeing the impact these clusters will have on our campus and in the larger community."
Each cluster is funded for three years—an investment meant to help jumpstart collaborative research which can then attract further external funding opportunities.