Experts recognized for work from physical activity strategies for the physically disabled to the development of better batteries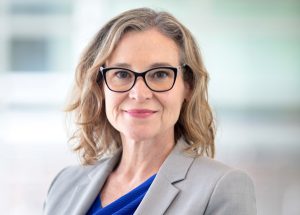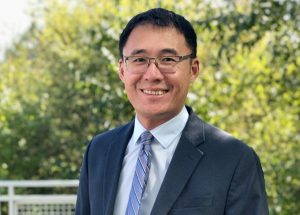 Two noted UBCO scholars have received prestigious honours from the country's top academic body recognizing career achievement in the arts, humanities, social sciences and sciences.
Dr. Kathleen Martin Ginis has been named a Fellow of the Royal Society of Canada (RSC) and Dr. Jian Liu named as a Member of the RSC's College of New Scholars, Artists and Scientists.
The scholars are among 10 new UBC Fellows and Members elected to the RSC this year. Recognition by the RSC is one of the highest honours an individual can achieve.
A COMMUNITY RECOGNITION
Dr. Martin Ginis, a Professor in the Department of Medicine and in the School of Health and Exercise Sciences, focuses on understanding and changing physical activity behaviour, with a particular interest in physical activity among people with spinal cord injury and other types of physical disabilities.
For her, the Royal Society honour is recognition of not just her work, but of the collective effort from entire communities of people.
"There is so much community in what I do: the community of my students, the spinal cord injury community, the Kelowna community, the broader Canadian and international communities who've engaged in this work. I'm truly honoured, but this isn't about me. It's about all of us."
As the international authority on physical activity behaviour-change interventions and psycho-social outcomes in people with disabilities, Dr. Martin Ginis's innovations in theory, measurement, intervention design and knowledge translation are used worldwide.
In addition to academia, her research also frequently appears in the media, having been featured everywhere from The Globe & Mail and The New York Times to Men's Health Magazine and "O" The Oprah Magazine.
"I think it's a travesty when research findings don't make it beyond a shelf in a library. I believe we have an obligation to get that research into people's hands, so it's gratifying seeing the work used around the world," she says.
Among a number of factors, the unique environment at UBCO and the campus leadership's approach to research have been key contributors to her success, says Dr. Martin Ginis.
"There's a sense of support from leaders for us to take chances, to do things differently—a willingness to think about change," she says. "As scientists and researchers, we feel that energy. It's what makes UBCO so special."
Altogether, the recognition is an incredibly rewarding experience.
"I am honoured. It's incredible. This is recognition that the hard work and sacrifice have added up to something bigger than I ever could have imagined when I started out 25 years ago."
BETTER BATTERIES
Dr. Jian Liu, an Associate Professor in the School of Engineering, is creating solutions for clean energy through innovative advancements in next-generation battery development. He is an internationally renowned emerging leader in energy storage technologies.
The honour of being inducted into the Royal Society of Canada is deeply meaningful to Dr. Liu personally, for his research, and for the opportunities it will provide to his team.
"I feel really excited and honoured to be inducted into this family of top Canadian scholars. This award helps us to build connection with other researchers and bring awareness of our research to community and industry. It helps not only my own work but also strengthens the research program of the Battery Innovation cluster."
With increasing demand for environmentally responsible energy sources, Dr. Liu says his fellow researchers as well as government and industry partners are optimistic about sustainable energy solutions not only on the ground, but in the skies.
"The goal is to transition from carbon-intensive energy to renewable energy. Sustainable battery technology will play a role in transportation for vehicles and electric flights. Small passenger planes are the first frontier, and I look forward to the technology being developed for commercial flights."
The future of clean energy is promising, and the many applications and need for renewable energy sources are good news, says Dr. Liu. The fact that there is very little battery manufacturing capacity in North America means there are opportunities for Canada to lead in the clean tech sector.
"We have an opportunity to create a local supply chain to build and distribute batteries. My hope is to contribute to the creation of a circular battery economy that has global impacts."
Phil Barker, Vice Principal, Research and Innovation says the honours are a sign of UBC Okanagan's ever-increasing research strength and expertise.
"I'm proud to see these well-deserved recognitions by the Royal Society of Canada. The outstanding work of Dr. Martin Ginis and Dr. Liu speaks for itself and reflects UBCO's excellence in research and our expertise in a number of important fields. I congratulate them on this significant honour and look forward to their continued contributions to advancing knowledge and making a difference in our region and our world."