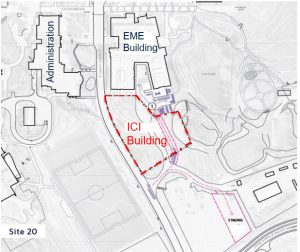 Dear colleagues,
To support the identification, development, planning and implementation of new shared research facilities at UBC Okanagan, we are launching a call for proposals to help identify core infrastructure that could be housed within the new Interdisciplinary Collaboration and Innovation (ICI) building.
Facilities that may be appropriate elsewhere on campus will also be considered.
The term "shared research facility" is inclusive of all infrastructure that supports research or knowledge creation activities in any discipline.
Deans are invited to submit proposals on behalf of researchers and scholars in all research or knowledge creation fields. Full details are available here.
Program terms  Proposal template
Please contact Christine Humphries with any questions.
Sincerely,
Philip Barker
Vice-Principal and Associate Vice-President, Research & Innovation