two new research clusters funded
Two new Clusters of Research Excellence were awarded Eminence funding in the 2021 competition that closed on September 16th, 2021.
Two existing clusters also received a second round of funding based on special criteria, including progress achieved towards cluster goals and potential for financial sustainability.
The Office of the Vice-Principal, Reseach and Innovation has funded 19 interdisciplinary research teams focused on solving key challenges facing society since the Eminence Program launched in 2017.
2021 Clusters of Research Excellence:
---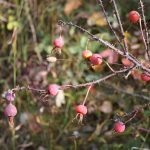 Urban Indigenous Wellbeing
Responding to urban Indigenous community needs through a holistic approach to spiritual, mental, emotional and physical health.
Cluster leads: Donna Kurtz and Gabrielle Legault; 7 cluster team members
Plastic Recycling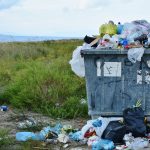 Addressing plastic waste from diverse technological, environmental, management, social and policy-making perspectives.
Cluster lead: Mohammad Arjmand; 5 cluster team members
2021 Funding Renewals:
---
Green Infrastructure (Green Construction Research and Training Centre) Cluster lead: Shahria Alam; 8 cluster team members
Indigenous-Led Impact Assessment Cluster lead: Kevin Hanna; 7 cluster team members
Special thanks to the committee who adjudicated the 2021 Eminence Fund competition.
2022 Competition:
---
Letters of intent for the next cycle of funding will be accepted starting in August 2022 with award notification in November 2022.  Please contact Nicole Bennett with any questions.
Best regards,
Dr. Phil Barker
Vice-Principal and Associate Vice-President, Research and Innovation
University of British Columbia, Okanagan campus