UBC researchers show resilience during global pandemic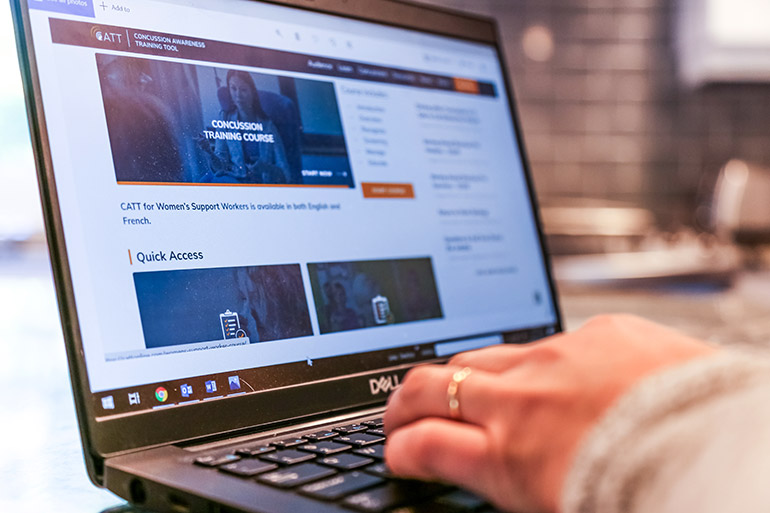 While the past several months have been undeniably challenging, UBC researchers are doing their best to adapt to new ways of doing things, mitigating disruptions to their work, and leveraging opportunities to expand their research programs and support student trainees.
"COVID-19 has disrupted everything we do but the campus research community has displayed remarkable resilience", according to associate vice-principal, research, Paul van Donkelaar, who has been central to ensuring UBCO researchers have the swift and safe access to the campus resources and remote support they need to manage their research programs during the pandemic.
We recently asked Paul for an update on the research resumption plan and his outlook for the 2020/21 academic year.
---
"The campus research community has displayed remarkable resilience."
---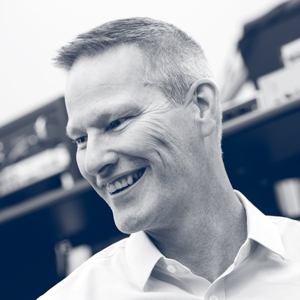 Q: Despite the pandemic, research is ongoing, it just looks a little different. Can you give us a snapshot of what's happening on and off campus from a research perspective?
PVD: In mid-March, we curtailed on-campus research activity and reduced lab-based activities to essential COVID-19 related research, time-sensitive data collection, and critical maintenance activities. We approved over 30 research exemption applications, which permitted upwards of 50 researchers and trainees to be on campus during the initial COVID-19 planning phase.
In June, the Resumption Planning & Coordination Committee (RPCC) began approving faculty and administrative unit parent plans and associated safe work plans to help researchers, support staff and essential service units get back to work (a list of approved parent plans can be found here).
Today, it's estimated that about 20 percent of our research, scholarly, and creative activity is taking place on campus with the remainder occurring from home, in the field, or at community partner sites. That means approximately 200 faculty members and student trainees are back in their labs and research spaces on campus, operating with safety as their top priority.
The Faculty of Creative and Critical Studies was among the first to get its scholars back on campus, alongside the School of Engineering. Access to specialized equipment, studio spaces and in-progress projects were undoubtedly a key driver.
Other faculties and departments, like the Faculty of Management and some of the Humanities disciplines, have been quick to adapt and continue to do much of their scholarly work remotely. Access to library archives, services and support, including virtual consultations with subject librarians, contactless curbside pick-up, and a live chat portal, has made a huge difference to these researchers.
---
Q: How have we adapted since the pandemic started to ensure research continuity?
PVD:  No question, it was easier to stop than start. Getting researchers back on campus required complex planning and coordination but I actually think we were well-positioned to get the restart plans approved efficiently once we had our process in place. A key to this was having Campus Operations and Risk Management involved from the very beginning, which allowed us to implement an integrated, one-step approval process.
Another one of our top priorities was to ensure student trainees nearing graduation were not adversely affected by the research curtailment. We had to rethink, in an extreme way, how we do things and make the necessary changes and accommodations to keep UBCO's research enterprise functioning as smoothly as possible. For example, supervisory committees have been incredibly accommodating in terms of allowing graduate trainees to move forward with online thesis defences. Externally, grant-funding agencies have also adapted by moving to online review panels and providing supplemental funding to support research trainees and staff.
---
Q: What does the next phase of expanded on-campus research activity and scholarship look like?
PVD:  The end of summer and early fall has seen an increasing number of researchers on campus for a wide variety of projects. One challenge during this time has been how best to safely restart face-to-face human participant research.
For example, the Faculty of Health and Social Development and the School of Health and Exercise Sciences are currently working towards implementing safety protocols that would enable this work to resume in the present COVID context, but it remains to be seen what the response rates will be. Recruitment for research studies will inevitably be influenced by public confidence in the systems we put in place.
Following this, I suspect it will be status quo until a vaccine is in place and provincial health authorities have lifted the physical distancing requirements currently in place.
---
Q: How has your own work been impacted by the pandemic and what advice would you offer new faculty joining the UBCO research community?
PVD:  I would say one of the biggest challenges has been onboarding new team members. We recently filled our Research Development Officer position for the health portfolio, which has been vacant for some time, and had to conduct the entire process virtually.
I also have new trainees joining my lab whom I have not had the opportunity to meet face-to-face yet. There's no replacement for getting to know someone in-person but we can't give up on finding opportunities for connection.
We hosted our annual Research Orientation Day online this year, for the first time ever, and the response from new faculty seeking opportunities for connection was overwhelming. My advice to new faculty would be to reach out to us in the VPRI office. We're here to support you and can help you get to know your way around.
So, even though the pandemic has significantly impacted every aspect of life, the creative and entrepreneurial spirit of UBCO's campus has helped us navigate new territory and persevere during these unprecedented times.