Archives by date
You are browsing the site archives by date.
By Patty Wellborn on June 18, 2020
Many Canadians have been working from home in an effort to help flatten the curve and limit the spread of the COVID-19 virus. Some people have been thriving in their new remote work environment, but there are those who have been experiencing challenges.
Posted in Research
By Jenny Matechuk on June 17, 2020
The Honourable Navdeep Bains, Minister of Innovation, Science and Industry, announced more than $492 million in funding by the Natural Sciences and Engineering Research Council of Canada (NSERC), through its Discovery research program. This funding will support researchers across the country as they pursue research in a wide variety of natural sciences and engineering disciplines, […]
Posted in Announcements, Research, Upcoming Events | Tagged Office of the Vice-Principal Research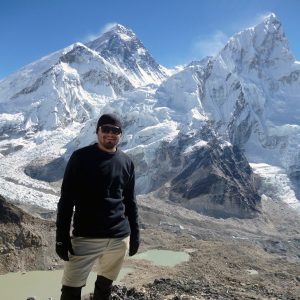 By Nathan Skolski on June 8, 2020
As Canada seeks responses to the Truth and Reconciliation Commission calls to action, university researchers and local partners have come together to seek respectful ways for educators to align their teaching practices toward reconciliation.
Posted in Media Releases, Research
By Patty Wellborn on June 2, 2020
Researchers at UBC Okanagan's School of Engineering are launching a community-focused research program as they seek to assess the performance of water utilities and municipalities across the Okanagan Valley.
Posted in Media Releases, Research, School of Engineering